Announcing the Subject of the December 2021
Semiannual Training
The next Semiannual Training will be a crystallization-study of 1 & 2 Samuel. It will be held December 20-25, 2021 via LSM Training Webcast. In light of this, Living Stream has prepared a number of resources to help those who desire to attend this training to properly prepare themselves. Read more...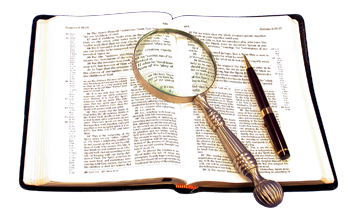 A Report on the Recovery Version Translation Work Worldwide
We are so grateful to the Lord that He has given us the way to translate His Word and to offer this ministry's extensive opening up of the Bible through Brother Witness Lee's outlines, footnotes, charts, and cross-references in the Recovery Version. Often we at LSM are asked about Recovery Version translation work in other languages, and in this issue we'd like to take the opportunity to offer a report on that. Read more...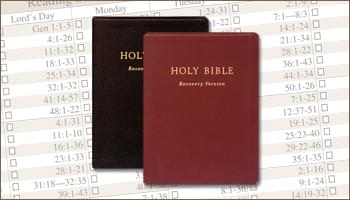 The ministry of Watchman Nee and Witness Lee offers much help and encouragement concerning a basic matter in the Christian life: that of reading the Bible. Many of us are probably aware that as Christians we should read the Bible, but many of us can also testify that, for various reasons, we often feel deficient in this basic matter. Thankfully, the ministry is replete with portions that should enrich our realization concerning the necessity of Bible reading and bolster our practice of reading through the Bible in a regular, steadfast manner. Read more...
2021 Memorial Day Conference
If you merely read the Life-studies, you will receive only a temporary nourishment. That will become only a kind of inspiration to you. An inspiration is like a vapor in the air. When what we read becomes a truth in our being, this nourishment remains forever. Read more...
Crystallization-study of Joshua, Judges, and Ruth

If we would go on to possess the land, we must do so by the presence of the Lord. If the presence of the Lord goes with us, we can enter and enjoy the land…The Lord promised Moses, "My presence shall go with you, and I will give you rest" (Exo. 33:14). This means that He would bring the people into the possession of the land by His presence.  Read more...
October International Training for Elders and Responsible Ones
Held Online
(LSM ITERO Webcast)
Fall 2021 Graduation
December 18, 2021
Term 21E
October 20 - December 14, 2021
To stop receiving these types of emails, to change your settings, or to subscribe to any of our newsletters, go to preferences.